The first meeting of the project " Building an Ecosystem for 21st Century Skills Education in STEM (BE-21-SKILLED " took place at the beginning of June at Riga, organized by RTU FEEM. BE-21-SKILLED aims to identify and instill region-specific 21st-century skills (21CS) in HEI STEM teachers so that they are better equipped to transfer these to their students. A particular emphasis will be placed on female students in STEM, who are particularly underrepresented in STEM fields; are at greater risk of dropping out, and generally, have poorer career outcomes than their male counterparts.
https://www.rtu.lv/en/feem/ievf-about-us/ievf-news/open/project-be-21-skilled-kick-off-meeting-in-riga
Soft skills for 21st century jobs
EDUCATION & EMPLOYMENT
The International Labor Organization understands that a skills gap exists, and it is "a difference between the skills an employee should have to fulfill a role successfully and the skills an employee or successful candidate has."
This phenomenon affects both the individual employee or jobseeker and the enterprises across the globe. Allegedly in the United States, "92 percent of executives think that their employees aren't skilled enough to do their jobs" (Adecco survey). As the war for talent rages, "less than a third of companies believe they have the talent necessary for digital transformation in their organizations." A LinkedIn study shows that "59 percent of hiring managers have problems finding and hiring employees with soft skills."
21st century soft skills
In the 1980s, several world leaders in business, education, and government met and issued a series of reports identifying key skills and strategies to develop students' and workers' skills for jobs in the changing workplace. They called this set of skills the 21st century skills. Four decades later, the Philippines still needs to realign its educational and training systems toward these all-important skills set.
Here are some of the so-called soft skills, according to experts. I clustered them under the more dominant and critical skills.
– Critical Thinking. Soft skills like processing of information, problem-solving and decision-making are distinctly separate soft skills, but they are closely related to critical thinking. 1) Critical thinking is a systematic process of actively conceptualizing, analyzing, synthesizing and processing information gathered or generated by observation, experience, reflection, reasoning or communicating. It is about making judgments that are logical and well-thought-out. A critical thinker does not simply accept all arguments and conclusions without questioning them. 2) Problem-solving involves analyzing a situation, identifying issues and causes, gathering facts and crafting alternative solutions. 3) Decision-making is about choosing a solution based on gathered data, facts, and using one's sound judgment.
– Communication. My simplest definition of communication is creating understanding. It is the responsibility of both the sender and receiver to understand the message. Listening is the better part of communication that is most observed in breach. Comprehension is about interpreting and understanding what one has read or heard. It involves decoding the message, making a connection between the message read or heard and what one already knows, and using his stock knowledge to think deeply about the context of the message. Speaking is that part of communication that everybody wants to do, except public speaking. Business writing, technical writing, and other forms of art require certain skills, including organizing the written work and the use of correct grammar.
– Collaboration. This soft skill is about the interpersonal competency that people leverage to collectively solve a problem, reach a decision, or achieve a common goal. This is also about being able to lead or work in teams, or commonly called social skills as this involves the ability to deal with other people, teams, and networks. Collaboration enables one to harness synergy with others, share the responsibility and the load, and create a community that can form part of one's support system.
– Creativity. Creativity and innovation usually go together. Creativity is the tendency, or skill, or penchant to generate or recognize "ideas, alternatives, or possibilities that may be useful in solving problems" or in dealing with others. Innovation is the end product of creativity — the successful implementation of creative ideas. Both creativity and innovation are important. Creativity leads to innovation, and innovation creates value that usually benefits others, or that customers are willing to pay for.
and employees who demonstrate they have a good combination of hard and soft skills often see a greater demand for their services."
Read more at https://www.manilatimes.net/2022/09/22/campus-press/soft-skills-for-21st-century-jobs/1859385
Science tournament helps children nurture 21st century skills
To make this happen, we have introduced a tournament called HOST (hands-on-skills tournament).
Dt Next Bureau
Sep 22, 2022, 8:37 AM
CHENNAI: Infinite Engineers is an initiative by a team of engineers dedicated to educating budding scientists at the school level. "Our primary goal is to create young creators. We wanted to give children the freedom, exposure and practical knowledge to build fundamental skills. To make this happen, we have introduced a tournament called HOST (hands-on-skills tournament). It is a tournament for school children (Grade 5 to 8) that aims at nurturing essential transferable skills through practical and interactive challenges and activities," says Harish Srinivasan, co-founder of Infinite Engineers.
Initially called hands-on science tournament, the first edition was held in 2019. The second edition will be organised in November. This initiative is designed to help children become what they wanted to be in the future. "Generally, in science exhibitions, children come prepared with a project and exhibit it. But, in this tournament, our educators and designers come up with unique on-the-spot challenges to extract the best out of the students," he adds.
https://www.dtnext.in/city/2022/09/22/science-tournament-helps-children-nurture-21st-century-skills
The European E-learning Institute (EUEI) is committed to providing high-quality learning experiences and innovative educational programmes which engage learners from a range of sectors and socio-economic backgrounds. EUEI is committed to promoting social cohesion, inclusion, and sustainability across Europe, making them a perfect fit for the Be 21 Skilled Project.
Our experienced team of trainers, researchers and technical experts are uniquely placed to guide educators from VET, HEI, Adult and Youth sectors to harness the opportunities that innovative and collaborative e-learning and digital tools offer for learners.
We specialise in the delivering of high quality, responsive and innovative projects to educators and learners in the topics of pedagogic approaches, entrepreneurial competences, digital skills, inclusion, and sustainability.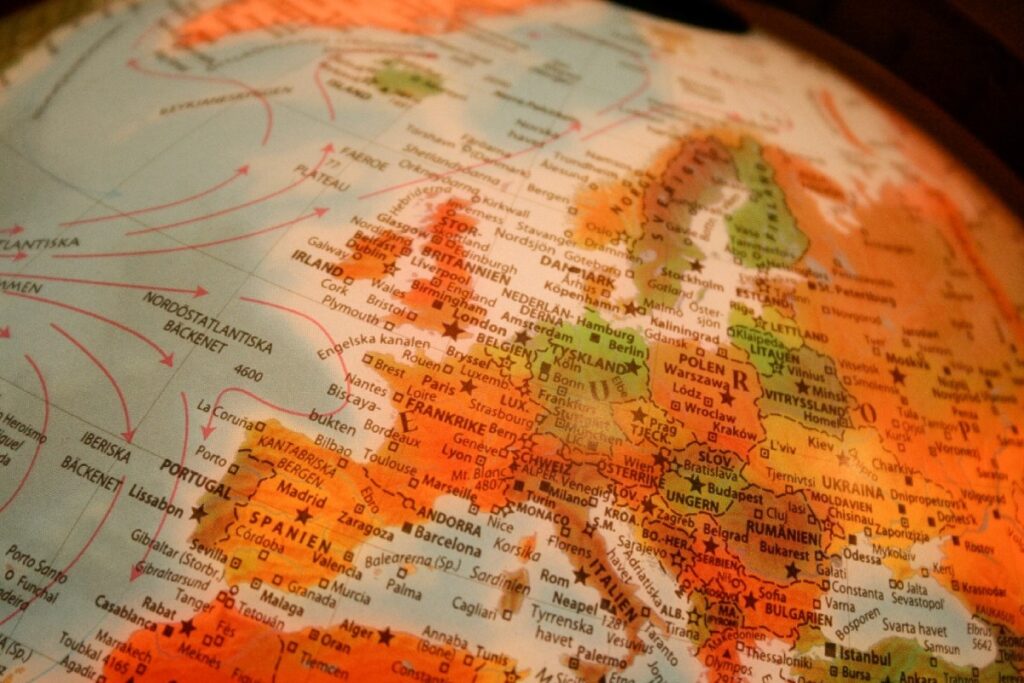 ---
Meet our Climate Champions at EUEI working on the SFEC project
Canice Hamill- Managing Director
Canice has worked in the field of lifelong education for over 20 years and is recognised as an expert in instructional design and the development of e-learning solutions for education and training. A former trainer and lecturer, Canice utilises a holistic approach to creating innovative, interactive learning environments and works closely with tutors, trainers, and development teams, emphasising the importance of empathy and user experience in every learning solution.
Our Logician -Innovative Inventors with an unquenchable thirst for knowledge
---
Catherine Neill- European Project Manager
An experienced EU project manager, Catherine is an integral member of our team. She is an effective communicator and has a strong background in areas of Inclusion. The oldest of 5 children Catherine quickly learned how to lead the pack, utilising organisational skills alongside her passion for helping others, she is committed to making the world a more accessible, sustainable, and friendly place.
Our Protagonist -Charismatic and inspiring leaders, able to mesmerise their listeners.
---
Aine Hamill- European Project Officer
Aine plays an important role in the learning design and subsequently in evaluating the effectiveness of our eLearning products on completion. Aine is always keen to engage with her creative side and implement the newest digital tools, pedagogies, and trends into our e-learning solutions. She is passionate about finding effective and relevant ways to engage learners from all walks of life.
Our Defender-dedicated and warm protectors, able to implement ideas and "create order from chaos".
---
Including our key role in the initiation of the SFEC project we will also work tirelessly alongside our project partners to deliver the highest quality project results as possible. Within the project EUEI will develop the project website and be responsible for the technical realisation of the materials.
Learn more about EUEI here: www.euei.dk
Logistics Middle East's parent organisation, ITP Media Group, has joined UN Women's Media Compact, a global partnership established in 2016 to advance women's empowerment.
With an estimated audience of over 80 million people across the Middle East and beyond, ITP Media Group will be working closely with UN Women to scale-up their focus on women's empowerment and gender equality issues through high-quality coverage and editorial decisions, complemented by gender-responsive corporate practices.
"The media has a significant role to play in increasing awareness of women's leadership, and in challenging the dangerous social norms that condone gender-based discrimination or violence," said Susanne Mikhail, Regional Director of UN Women in the Arab States.
"This partnership between UN Women and ITP Media Group offers a landmark opportunity to amplify the voices of women and men working for gender equality and women's empowerment in the Arab States region."
Ali Akawi, CEO of ITP Media Group, said: "It is of paramount importance that the media in the Middle East as a whole, and ITP Media Group in particular, continues to champion gender equality in every facet of our work – whether that is ensuring gender diversity in the senior-most roles, offering mentorship to emerging talent and, in the content that we produce, depicting the multi-faceted contributions of women to our workplaces, governments and communities.
"A failure to do all this is a failure to accurately reflect the society and values our brands seek to represent, and one that undermines our mission to be the region's most credible, authoritative and accurate storytellers."
He added: "It is impossible to conceive of an ITP Media Group without women driving the company forward each and every day as executives, senior managers, editors, journalists, content creators, and designers. And while the journey to become a more inclusive, gender sensitive organisation is ongoing, signing up to the UN Women's Media Compact ensures we never lose sight of the importance of these efforts."
International media outlets under ITP including Arabian Business, CEO Middle East, Cosmopolitan Middle East, Esquire Middle East, GQ Middle East, Grazia Middle East, Villa 88 and Harper's Bazaar Arabia, have also joined the Media Compact.
As members of UN Women's Media Compact, these media outlets will champion women's rights and gender equality issues through editorial articles, features, and news coverage, while ensuring inclusion of women as authors, contributors, and key sources in stories produced, including across diverse subjects, and adopting a gender-sensitive approach to reporting.
UN Women, for its part, will amplify relevant content produced by these media outlets through its social media channels, and provide exclusive on-the-record or background briefings and analysis to assist research for in-depth stories, as well as facilitate contacts with grassroots groups and colleagues in the field as part of reporting for stories and articles.